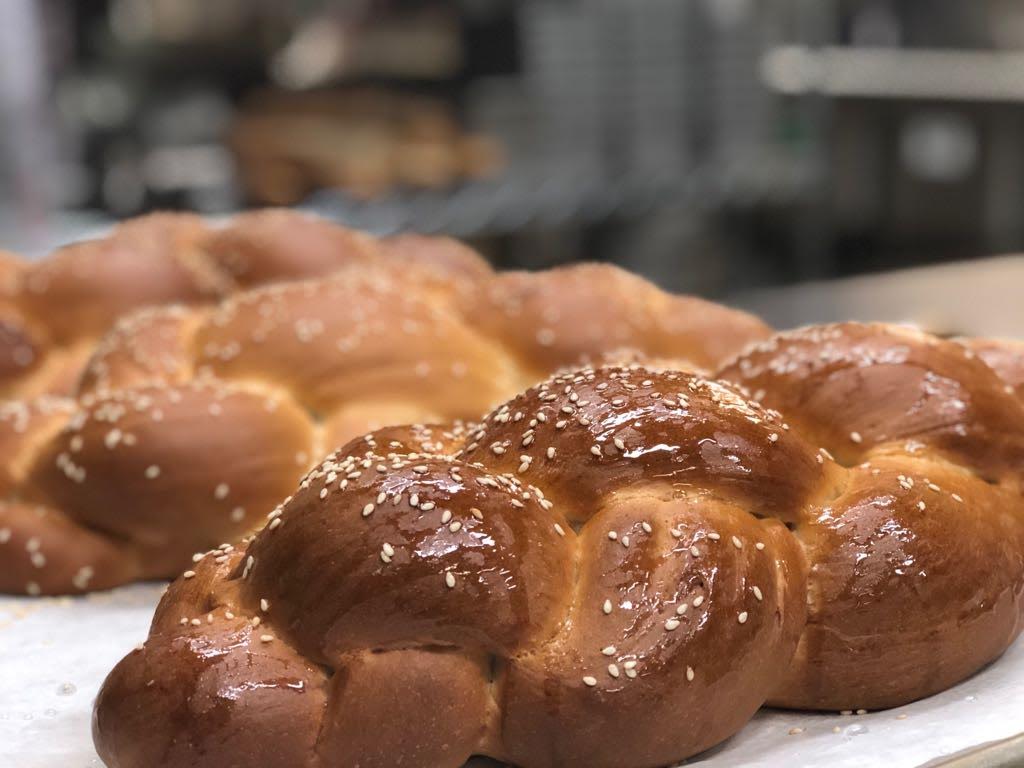 Challah bread
Our best-seller famous braided challah with sesame.
Size:
Half - serves about 2-3 people

Full - serves 4-6 people
Ingredients: white flour, yeast, sugar, salt, milk, Canola oil, eggs and sesame.
Important: Bernhard challah breads contain no added preservatives - enjoy the same day of receipt or freeze using our freezer bags and simply let it thaw at room temperature 4 hours before serving.