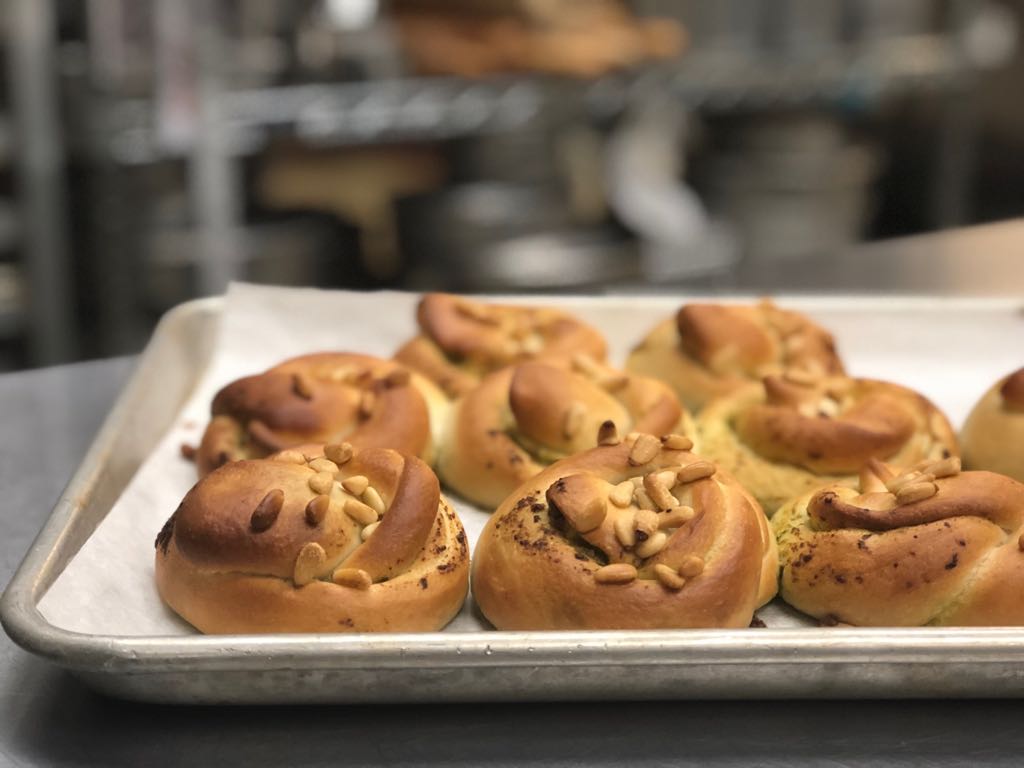 Pesto knots
9 challah knots filled with organic pesto topped with roasted pine nuts.
Ingredients: white flour, yeast, sugar, salt, milk, Canola oil, eggs. organic pesto and pine nuts.
Important: Bernhard challah breads contain no added preservatives - enjoy the same day of receipt or freeze using our freezer bags and simply let it thaw at room temperature 4 hours before serving.